Biomedical
Simulation of an Angioplastic Surgery Procedure
JAR simulated an angioplastic surgery procedure: insertion of a 1 mm diameter stainless steel wire into a 3.5 mm diameter flexible artery using ANSYS general contact capability. The guide wire was modeled with 3-D beam elements. The artery wall was modeled with shell elements. Node to surface contact elements were generated using the beam nodes as the contacts and the shell surface as the target. The simulation took 86 minutes to solve on an SGI Power Challenge R10,000 single processor.
The simulation shows the wire deformation and the change in contact with the walls throughout the insertion process. Reaction forces on the wire were calculated and displayed throughout the simulation. Results have been animated to provide dynamic visual feedback. The wire is shown as a thin blue line in the graphic.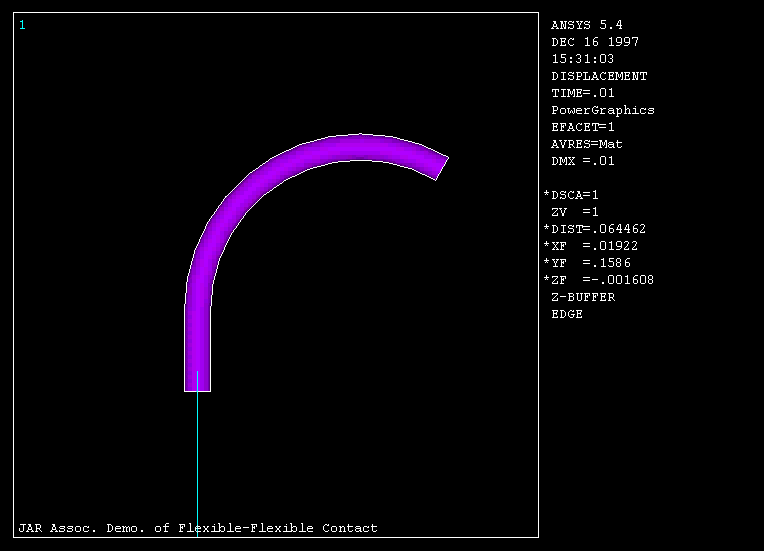 Simulation of an Angioplastic Surgery Procedure
JAR Associates, Inc. has the expertise and tools required to simulate complex processes such as angioplastic procedures, involving elaborate contact phenomena.